When I worked for the State, my boss circulated an email that had been forwarded to her titled "The Chalk Guy is Back!"
Here are a couple of pics from that email: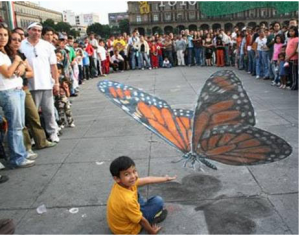 The crowd and the kid are real, the butterfly is chalk.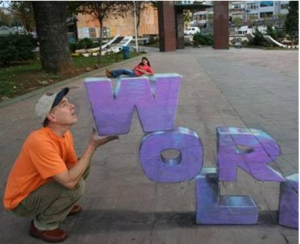 The two people are real, the lettering is chalk.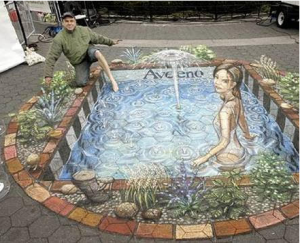 One real, one chalk, you guess…
So, this email was several years out of date, and I thought I might find out who he was by asking Google. Well, it turns out there are several of these artists doing quite wonderful work.
The artist of the above works is Julian Beever and his web site has several great galleries of his work.
Another artist of equal quality Kurt Wenner also has a web site with several galleries of his work.
There are other sites that will show up if you Google "The Chalk Guy" and they all have great collections of this style of artwork.
This form of art speaks to the issues of "Point Of View" in a very specific way and can be very striking when viewed from the right angle.